Why Do the Lips Thin with Age?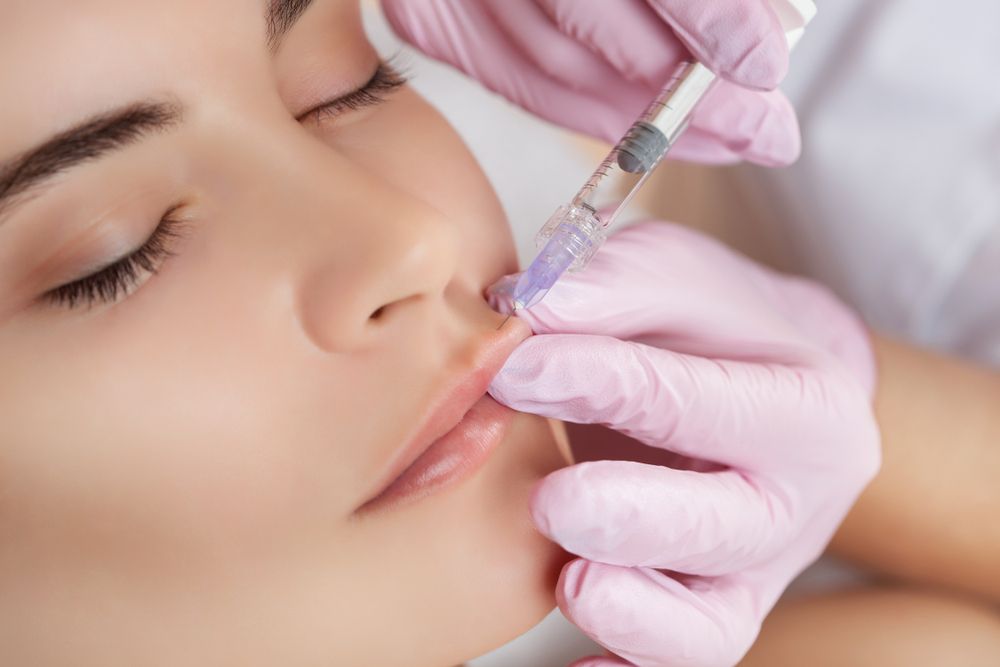 Injectables can add youthful volume to the skin, reducing the appearance of fine lines and plumping areas of the face prone to thinning with age.
The lips are a common area that begins to thin with age. At Tarrant Plastic Surgery, Dr. Vishnu Rumalla offers a variety of treatments to restore volume and suppleness to the lips, helping to erase the signs of aging.
Before undergoing treatment, many patients wonder why the lips thin with age. At our Fort Worth, TX plastic surgery center, Dr. Rumalla answer this question and many more. If you would like to learn more about rejuvenating procedures, we welcome you to schedule a consultation.
What Factors Contribute to Lip Thinning?
There are many factors that can contribute to the lips becoming thin with age. While not everyone will experience all of these factors, it is common for most people to experience a combination of factors, increasing the impact on the lips. Let's take a look at some common factors that can cause the lips to thin with age.
Collagen Loss
Collagen loss is one of the primary reasons the lips begin to thin with age. Collagen is a protein in the skin that helps keep it looking plump and promotes skin elasticity.
With age, collagen breaks down faster than the body can replace it. As less collagen is produced, the skin begins to lose fullness, including the lips.
A decrease in collagen production can have an impact on the lips because collagen supports other proteins, like elastin and hyaluronic acid, which play a significant role in lip fullness and shape.
Elastin Loss
Elastin, like collagen, is a protein that is important to skin suppleness and can affect the fullness of the lips. Elastin is more flexible than collagen and helps the tissues stretch and spring back to shape.
And like collagen, elastin production slows with age. As the skin loses elastin, it also loses volume, making the lips look thin and less plump.
Fat Loss
With age, it's common to lose some fat beneath the skin. Unfortunately, this type of fat loss can make the skin look thinner and more translucent.
When it comes to the lips, fat loss beneath the skin can make the lips look thin and flat instead of full and supple.
Environmental Factors
Environmental factors, specifically sun exposure, can affect the skin and speed up the decline of collagen production.
Many people are aware of the importance of wearing sunscreen to protect their skin from damaging UV sun rays but often forget to apply an SPF lip balm to their lips. Leaving the lips regularly exposed can accelerate aging and contribute to lip thinning.
Genetic Factors
Genetic factors, or inherited traits, affect many aspects of how a person looks, including how he or she ages.
Some people are more susceptible to the signs of aging due to genetics and may see their lips thin quicker with age or thinning may be more noticeable.
Injectables Can Restore Lip Fullness
Once collagen and elastin begin to breakdown, the lips can start to look thin. Although makeup can help make the lips look fuller, it won't truly restore the volume or suppleness of the lips.
Fortunately, there are a number of injectable treatments available to restore lip fullness and reverse the hands of time. Hyaluronic acid based dermal fillers, including Restylane® and Juvéderm®, are highly effective at replacing volume in the lips with results lasting as long as a year in some cases.
In addition to restoring volume, dermal fillers with hyaluronic acid, a substance that naturally occurs in the skin, can help encourage collagen production.
Learn More about Rejuvenating Treatments
For more information about treatments to restore the fullness of the lips, we welcome you to call (817) 741-6801 to schedule a consultation with Dr. Rumalla.
Related to This