Small or asymmetrical breasts can undermine your confidence, leaving you uncomfortable in your clothes and body.
Breast augmentation can improve the size, shape, and symmetry of your breasts, boosting your confidence, no matter what you wear.
Patients throughout Fort Worth, TX, come to Tarrant Plastic Surgery to experience the life-changing benefits of breast implants...
A Brief Overview
Breast Augmentation Surgery
The Surgical Procedure
During breast augmentation, a plastic surgeon will carefully make incisions on the breast tissue and place an implant either above or below the chest muscle. In most cases, breast implant placement can be completed in about one hour at our on-site, fully accredited surgical center.
Tailored to Your Goals
No two patients are alike, which is why each breast augmentation surgery is different. The type of breast implant, location of the incisions, and method of implant placement will depend on your individual body, your personal preferences, and your ultimate goals.
Breast Augmentation Surgery
Is Popular and Effective
Breast augmentation is one of the most common procedures performed at our Fort Worth, Southlake, and Keller offices. It's no surprise that it's the most popular cosmetic surgery in America, and has been for several years in a row. The results of enhancing your breast size can be dramatic and life-changing. We encourage you to schedule a consultation to speak with a skilled professional.

Schedule a Consultation
Get Advice from a Double Board-Certified Plastic Surgeon
Dr. Rumalla is an Arlington native who has helped many patients in Fort Worth and the surrounding communities achieve more feminine figures through breast augmentation surgery. Thanks to the personalized approach and delicate techniques that Dr. Rumalla uses at our practice, patients can enjoy natural-looking, high-quality results.
In addition to being a board-certified plastic surgeon, Dr. Rumalla is a member of various prestigious organizations, including:
American Society of Plastic Surgeons
American Board of Plastic Surgery
The American Board of Surgery
He is also a member of CosmetAssure®, an insurance company that protects the best interests of doctors and patients in the unlikely event of a post-operative complication.
To find out if breast implants are right for you, request your complimentary cosmetic surgery consultation online or call us in Fort Worth at:
A 5-Star Plastic Surgeon
Who Cares about Fort Worth Patients
Dr. Rumalla is amazing. He did my breast implants 5 years ago and I am so happy with them. I referred my mom for a procedure (different last name) and I went in with her for the consult. He remembered me even with the mask on! He is so personal with all of his patients. My mom choose to use him, and she felt great about the amazing level of care he provides. I recommend him all the time and will keep doing so!
View On Google
Dr. Rumalla is an angel. I can't recommend him enough! I've had two surgeries done by him and not one complaint. He takes time to explain everything, never rushes you, always has a smile on his face, and he genuinely cares about you. The staff is amazing, the pricing is fair and I would do it all over again in a heartbeat.
View On Google
Breast Augmentation
Can Address Various Concerns
Breast augmentation is a very personal choice. Patients who choose to get breast implants typically do so in order to address these cosmetic issues and personal needs.
Achieve Better Proportions
Small breasts can make the curves and contours of your body appear unbalanced, affecting your wardrobe and self-image. By improving the proportions between your shoulders, breasts, and hips, implants can bring better balance and harmony to your overall body shape.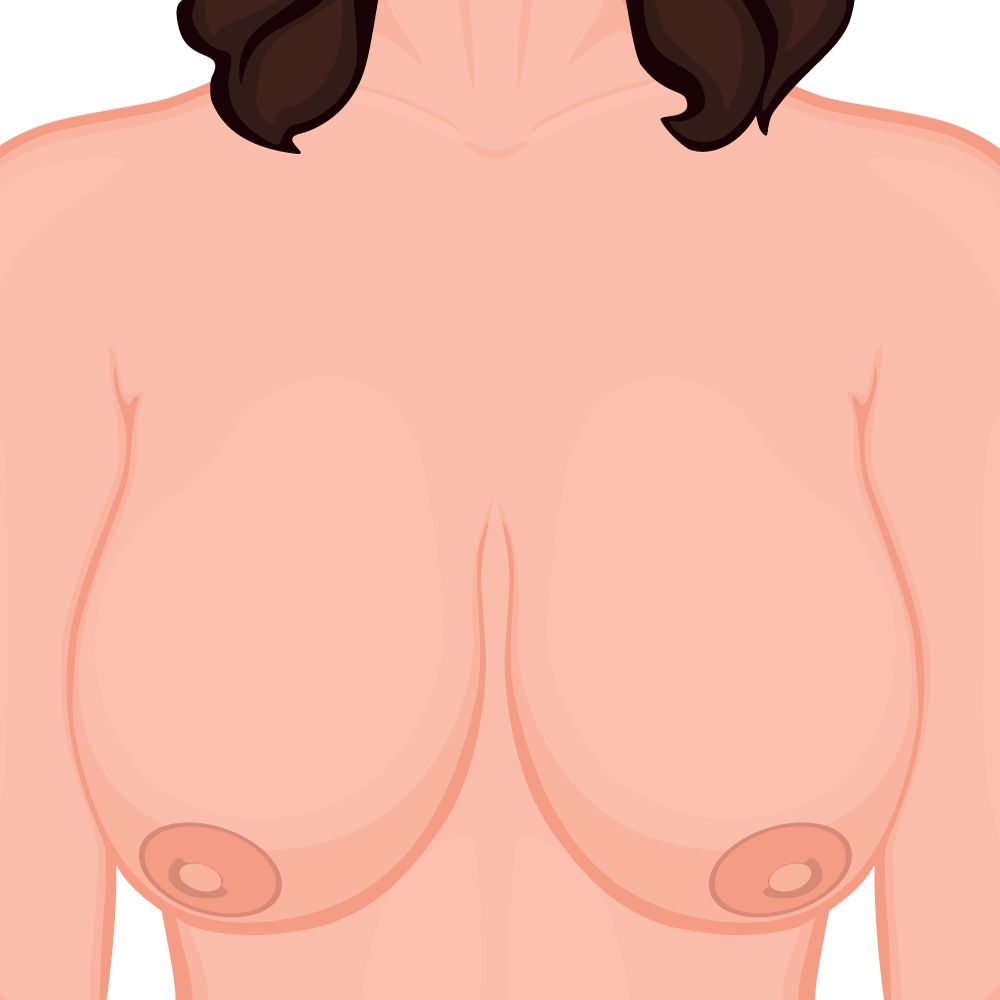 Rejuvenate Their Figure
Pregnancy and major weight loss are exciting life changes, but they can leave your breast tissue looking sagged or stretched. When paired with a breast lift, breast implants can restore a look to the breasts that was lost after pregnancy, breastfeeding, or weight loss.
Achieve Symmetry
Asymmetrical breasts are not uncommon. In fact, an article by the University of Utah found that approximately 90 percent of women have different-sized breasts. Breast implants can correct asymmetry between breasts, helping you achieve size and shape balance.
Gain Confidence
Small breasts can affect your self-esteem and prevent you from wearing certain types of clothes. After undergoing breast augmentation, breast lift, or combined lift with breast implants, most patients find that they are more comfortable in their own skin.
Additional Breast Enhancement Options
"Dr. Rumalla and his staff treated me with respect, kindness, and compassion. Dr. Rumalla has a wonderful caring nature and always made me feel very comfortable. I would highly recommend Dr. Rumalla! He is wonderful!"

Cheryl, a satisfied patient
Are You a Good Candidate?
In order to ensure the safety and success of your breast augmentation surgery, Dr. Rumalla carefully screens each candidate prior to scheduling the procedure. Breast implants are only recommended for patients who meet the following criteria.
Healthy
Adverse medical conditions and poor health habits like smoking can increase your risk of infection and other serious complications during or after your surgery. Breast augmentation is only recommended for people who are in good overall health.
Not Pregnant
Pregnancy and breastfeeding can alter the shape and appearance of your breasts. For optimal results that last as long as possible, we recommend delaying breast augmentation until after you are done having children and have finished nursing.
Unhappy with the Breasts
If you are unhappy with the size, shape, or symmetry of your breasts, breast augmentation can improve your self-image. That said, please remember that you should never undergo any surgical procedure to please a partner. This decision should be yours alone.
Realistic with Their Expectations
Breast implants can give you a more feminine shape and boost your self-esteem, but you will still need to maintain realistic expectations about the potential downsides and risks. This will be discussed as part of the consultation process with Dr. Rumalla.
Schedule Your Complimentary Consultation
Learn about Our Financing Options
Are you dissatisfied with the size, shape, or symmetry of your breasts? Are you in good health and are not currently pregnant or nursing? Do you wonder if breast implants are right for you?
Our board-certified plastic surgeon can provide answers and insight into all aspects of breast augmentation surgery. During your complimentary consultation, Dr. Rumalla will learn about you and your goals. He will address any concerns you may have about implants and the surgical process to determine if breast augmentation is the right procedure for you. He will also discuss the financing options, such as CareCredit®, that we offer to make treatment more affordable.
To schedule your consultation for breast implants, contact Tarrant Plastic Surgery online. You can also call us:
More Stellar Reviews
from Happy Fort Worth Patients
I absolutely loved my experience with Dr. Rumalla and his team. Very compassionate, and informative. I had a minor set back, and Dr. Rumalla took care of me like I was his only patient.
View On Google
Dr. Rumalla was the 4th plastic surgeon I consulted with before I decided to have breast augmentation surgery. I knew within a few minutes of speaking with him that he would be the best surgeon to go with. He is very knowledgeable, comforting, caring, and genuine with his patients. I was pretty nervous about having this surgery prior to meeting him but he was able to ease my worry. I had my surgery the end of May 2018. I was very particular about what I wanted and I'm beyond thrilled with my results! He was very informative with implant selection, size, etc, to help me achieve the results I was seeking. My experience has been excellent from start to finish!
View On Google
Breast Augmentation Planning
Silicone Implants vs. Saline Implants
Weighing Your Options
There are two types of breast implants available at our Fort Worth practice: silicone implants and saline implants. Both types of breast implants are approved by the U.S. Food & Drug Administration, but they have several notable differences.
Saline Implants
Saline implants are made of a silicone shell filled with sterile salt water. In the event of an implant rupture, the loss of implant volume is noticeable and the saline can be naturally and safely absorbed by the body. Saline breast implants are approved for use in patients over the the of 18. The primary advantage of saline implants is that they can be inserted and placed using smaller incisions, which means less noticeable scarring. The primary disadvantage is that they are sometimes more visible under the skin, and some patients may notice rippling at the edges of the implants.
Silicone Implants
Silicone implants are made of a cohesive silicone gel that closely mimics the feel and movement of a natural breast. In order to qualify for silicone implants, patients must be at least 22 years old. The primary advantage of silicone gel implants is the natural results achieved through surgery. The appearance and texture is similar to natural breast tissue. The primary disadvantages are that larger incisions are required to place silicone implants, and breast implant ruptures are more difficult to notice.
The Right Breast Implants for You
Both saline and silicone gel implants are capable of achieving dramatic results. Neither type of implant is technically better since no two patients are alike. It's always important to consider the goals of the patient and how those can best be met. During your breast augmentation consultation, Dr. Rumalla will go over all of the pros and cons of saline and silicone gel implants. He will also let you know which kind of implant is most ideal for your breast augmentation goals, and what to expect from surgery and in the years ahead.
Meet with an Experienced Plastic Surgeon
Learn More about Your Breast Implant Options
Dr. Rumalla wants to help you achieve all of your aesthetic goals, which is why he always tailors a breast augmentation to the patient. When you visit our centers in Fort Worth, Southlake, and Keller, you will receive personalized care. During the consultation and planning phase of surgery, we will determine the ideal breast implant size, profile, and shape for your goals. We will also help you decide between saline and silicone gel implants, noting all of the risks and benefits each choice entails.
For more information about the right implant size and composition for your needs, contact Tarrant Plastic Surgery online. You can also reach use by phone at:
Real Patient Reviews
from the Greater Fort Worth Area
Once I had decided to have breast augmentation surgery, I spent a long time researching surgeons in the Fort Worth area. Based on reviews and a friends recommendation, I narrowed the list down to 2 to consider. After visiting Dr. Rumalla for a consultation, I did not visit the other surgeon. I was made to feel comfortable and confident with the decisions I was making. Six weeks on, I am thrilled with the results. Tarrant Plastic Surgery have delivered everything as promised and met all expectations. I would recommend them to anyone considering cosmetic surgery.
View On Google
I've wanted a breast augmentation for years and finally decided to go through with it when I turned 30. I consulted with several surgeons throughout the metroplex and hired Dr. Rumalla due to his attentiveness, communication, and how thorough he is every step of the way. He is honest and kind and you can tell he genuinely cares about his patients. If I had questions due to things I'd been told at other consultations, he was more than happy to answer them for me. I had complete ownership of my results and experience - he was my very experienced and trusted guide, but the choice was ultimately mine! :) His staff is very welcoming and friendly, and they really put me at ease throughout all of the decision making and the day of surgery. I've visited the Keller office and the Southlake surgery center. Both facilities are clean and comfortable. Can't recommend Dr. Rumalla and his practice enough, and I'll definitely be referring friends and family who are seeking a surgeon. And my results are incredible. Better than I even imagined!
View On Google
Breast Augmentation Surgery
What to Expect
All stages of breast augmentation are performed in our outpatient surgery center in Southlake that is fully accredited by the American Association for Accreditation of Ambulatory Surgery Facilities (AAAASF). The procedure takes about an hour, and most patients will be ready to go home after another hour. Although the process will vary, here is what you can generally expect.
Contact Tarrant Plastic Surgery
Safe and Effective Breast Augmentation
Your safety and well-being is our greatest concern during breast augmentation surgery. That's why the Tarrant Plastic Surgery team offers complimentary consultations. When you meet with us in person, you'll be able to decide if Dr. Rumalla is a good fit for your needs.
A Plastic Surgeon Who Cares
Helping Patients All Over Fort Worth, TX
I have been a RN for over 30 years and have never seen a physician who personally takes care of patients on this level. He is involved in every aspect of your care. The result is not only beautiful but safe. Dr. Rumalla is one of the most gifted and talented doctors in his field, and it shows. His staff are genuinely very caring and efficient. Very happy with my results.
View On Google
Dr. Rumalla and his staff are amazing. He takes such good care of his patients and is 100% there for you regardless. I would recommend him to everyone.
View On Google
Healing from Breast Augmentation Surgery
Advanced Technology to Protect Our Patients
Fully Accredited On-Site Surgery Center
Our practice is one of the only plastic surgery centers in Forth Worth, TX, and the surrounding communities that is equipped for on-site surgery. Our surgery center is fully accredited by the American Association for Accreditation of Ambulatory Surgery Facilities (AAAASF), a trusted accreditation organization that only certifies practices that uphold the highest patient safety standards.
To further ensure a safe surgery and high-quality results, our plastic surgeon uses state-of-the-art technology, including:
Lighted breast retractor
Electrocautery sharp dissection