Pregnancy and breastfeeding can take a toll on a woman's body, often resulting in sagging breasts, excess skin, and lost definition.
A mommy makeover treatment plan involves multiple cosmetic procedures that are performed in combination to restore your figure.
At Tarrant Plastic Surgery in Fort Worth, TX, Dr. Vishnu Rumalla helps mothers feel beautiful and confident with custom mommy makeovers...
Life-Changing Benefits
Why Choose Us for Mommy Makeover

Restored Figure
A mommy makeover can help patients achieve the body tone and contours they desire. With a comprehensive treatment plan, our plastic surgeon can restore the balance and definition of your figure. By lifting the breasts and tightening the midsection, we can help you feel more confident in your appearance.

Consolidated Recovery
Undergoing several procedures in one treatment involves just one recovery period, so you can get back to your busy schedule as soon as possible. Patients will need to take some time off from work and arrange help with childcare. The number of weeks of downtime you require will depend on the extent of your treatment.

Cost-Effectiveness
Our Fort Worth, Southlake, and Keller offices all offer discounts if patients undergo a combination of breast and body contouring treatments such as breast augmentation, breast lift, liposuction, and tummy tuck. When a treatment plan is combined, patients can also save on expenses such as anesthesia fees.

Supplemental Coverage
Dr. Rumalla carefully screens patients and also participates in the CosmetAssure program, which provides supplemental coverage if medical complications develop within the first 30 days after surgery. While complications at our practice are rare, this provides added assurance and peace of mind.
Dr. Rumalla Discusses the Mommy Makeover Procedure
"He Genuinely Cares about You"
5-Star Reviews
Dr. Rumalla is an angel. I can't recommend him enough! I've had two surgeries done by him and not one complaint. He takes time to explain everything, never rushes you, always has a smile on his face and he genuinely cares about you. The staff is amazing, the pricing is fair and I would do it all over again in a heartbeat.
View On Google
I was very pleased with Dr Rumalla and his work. He's engaging and has a great bed-side manner. Everyone at the hospital praised Dr Rumalla in regards to how much he cares, the detailed instructions he provides, and his personal visits in the hospital following surgery. Other doctors typically have nurses provide post-surgery care. I'm very pleased with my results. Thank you Dr Rumalla.
View On Google
Contact Our Plastic Surgery Practice
to Schedule a Free Consultation
Dr. Vishnu Rumalla, an Arlington native, is a board-certified plastic surgeon who performs all procedures at either our AAAASF-certified surgical facility or fully accredited hospitals. We utilize state-of-the-art technology during every surgery, and we also work with a board-certified anesthesiologist to maximize the safety of all surgical procedures.
Contact us today to set up a free consultation with our skilled plastic surgeon and find out how we can rejuvenate your appearance and self-confidence. You can request a consultation through our online form or simply give our Fort Worth, TX, office a call at:
What Can a Mommy Makeover Treat?
A mommy makeover is a combination of breast and body contouring procedures designed to address many of the effects of pregnancy on a woman's body. There is no single approach to this type of treatment plan. Each patient at our Fort Worth practice undergoes a custom combination of procedures to address their unique needs.

For the Breasts
Patients may wish to correct:
Drooping of the breasts

Gain or loss of volume in the breasts

Widening of the nipple-areolar complex

Breast asymmetry
Candidates for this type of surgical plan may desire breast reduction, a breast lift, breast augmentation, or a combination of procedures.
For the Tummy
Patients may wish to correct:
Separation of the abdominal muscles
Stretched skin and stretch marks
Love handles
Drooping of the pubic region
Mommy makeover candidates often elect to undergo a tummy tuck with muscle repair and liposuction.
Worried About Cost?
Financing Options Are Available
Here at Tarrant Plastic Surgery in Fort Worth, we understand how life-changing a mommy makeover procedure can be, so we strive to make it affordable for all. In addition to offering discounts for combining treatments, we also work with a third-party financing company called CareCredit® to provide flexible payment options. CareCredit splits your total treatment cost into monthly payments using a timeline that works for you. Our staff is happy to help walk you get started with the process.
Popular Mommy Makeover Procedures
Tummy Tuck
If you have loose abdominal muscles and sagging skin on your stomach, tummy tuck surgery is the only option that can address these post-pregnancy issues. By making a discreet incision below the bikini line, our plastic surgeon can adjust and tighten the underlying abdominal muscles to flatten the stomach area. The skin can then be tightened to produce a more toned appearance.
Liposuction
Excess fat is most common in the stomach area after pregnancy, but it can also accumulate in the thighs, hips, and buttocks. If you are near or at your goal weight, but have unresponsive pockets of fat in problem areas, our Fort Worth surgeon can perform liposuction to remove fatty tissue and contour your figure. When combined with procedures such as breast surgery and a tummy tuck, liposuction can restore attractive definition.
Breast Augmentation
We use saline and silicone breast implants to effectively and predictably improve the size and shape of breasts that have lost volume after pregnancy and breastfeeding. Dr. Rumalla will help you choose the right breast implants at our practice serving Fort Worth, and he will tailor the breast augmentation surgical plan to meet your unique goals and anatomy.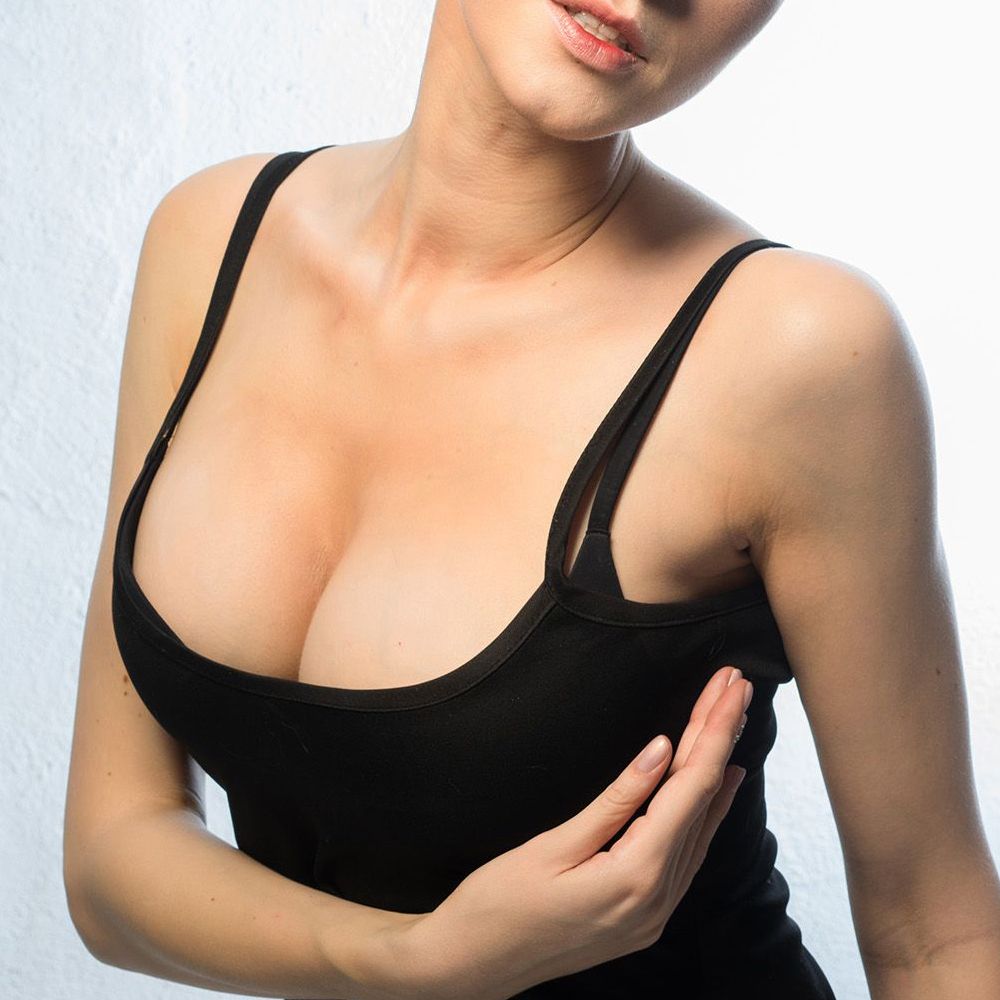 Breast Lift
Many patients notice that their breasts sag to some degree after having a child. Breast augmentation can provide some lift to the breasts, but many patients require breast lift surgery to tighten skin and address the position and size of the nipple-areolar complex. The result is an improved breast shape and perkier bustline.
​
Breast Reduction
If heavy or overly large breasts are making it difficult to engage in physical activity or affecting the balance of your figure, we can discuss breast reduction options with you. During this procedure, our Fort Worth surgeon can reduce the size of the breasts and lift them to a more youthful position.
Love the Body You're In
Request Your Free Consultation Today
Do you miss your pre-pregnancy body? Do you wish you were able to fit into your favorite dresses and swimsuits? Are you concerned about stubborn problem areas like your tummy or sagging breasts? Our plastic surgeon is ready to help you love the body you're in.
To get started, request a consultation through our online form. You can also call our offices serving Fort Worth, TX, at:
Dr Rumalla is an Outstanding Doctor with Integrity! He Provides Excellent Care .He goes Above and Beyond the call of Duty to deliver Superlative Results. Meticulously and Expertly Handling all Details involved with each patient. He has such a wonderful Staff to assist you .Such a wonderful atmosphere
View On Google
Dr Rumalla is one of the best doctor I have ever meet I had tummy tuck done I would recommend him to everyone who wants to have best results because I am beyond than happy and satisfied with my results. And also he really cares about his patients, about their feelings and listens to any questions you have. His staff was amazing to. Another word for all of this that I wrote is I really enjoy appreciate and love them all. They don't deserve only 5 stars they deserve 10 stars ⭐️⭐️⭐️⭐️⭐️⭐️⭐️⭐️⭐️⭐️
View On Google
The Mommy Makeover Treatment Process
See How We Perform Common Surgeries...
Breast Augmentation
"They Are Attentive, Thorough and Caring"
I have been so blessed to have found the skill, energy, and genuine care of Dr. Rumalla. Through the entire breast reduction process, from consultation to post operation care, I have experienced he and his staff set honest expectations, answer every question, and then meet and EXCEED what I expected! Post operation, I feel physically better and I am very pleased with the aesthetic results of my surgery! I highly recommend Dr. Rumalla!
View On Google
Dr. Rumalla and his staff are the best. They are attentive, thorough and caring. Dr. Rumalla was recommended to me, by my hernia surgeon, for an abdominoplasty. The surgery was necessary for my post operative health. Dr. Rumallas staff coordinated all aspects of coordinating my surgery with the hospital and my hernia surgeon. I didn't have to think about anything but my health. Dr. Rumalla has continued to schedule appointments with me to ensure that I continue to heal well. I highly recommend Dr. Rumalla.
View On Google
Let's Build Your Custom Treatment Plan
Contact Us Today
You can regain your confidence and restore your body with a mommy makeover. Contact our practice serving Fort Worth, TX, today to schedule your free consultation with our board-certified surgeon. Whether you'd like to address your breasts, tummy, or more, we will take the time to create a plan that addresses your individual needs.
Contact us online or call us at:
When Can I Return to Normal Activities?
Because every patient's body heals at a different pace, the recovery window of when you can return to work looks a little different for everyone. Here are some general guidelines and estimates on when you can expect to return to daily activities:
Work
Depending on which procedures were included in your mommy makeover, you can expect to return to work as early as a few days after plastic surgery, but you may need two weeks or longer. Many patients are able to return to work the same week after undergoing breast augmentation, while a tummy tuck may require two weeks. We recommend taking as much time off as needed to give your body a chance to rest and recover.
Exercise
Many patients can return to regular exercising around six weeks after the procedure. Light walking can be beneficial in the first few weeks after plastic surgery to promote healthy blood circulation. Low impact exercise such as yoga may be acceptable three to four weeks after surgery. Anything more rigorous will have to be cleared by Dr. Rumalla at your post-op appointment around the six weeks or later mark.

Discomfort
Discomfort is typically at its worst the first three days after treatment. By the fourth day, most of our patients notice the pain subsiding. To reduce discomfort, our practice recommends that patients take over-the-counter pain medication, rest, and avoid strenuous activity.

Swelling
Swelling typically peaks three to four days after surgery, and usually goes down to a reasonable level by two weeks after surgery. However, some residual swelling may last for three to six months. To reduce swelling, rest, avoid strenuous activity, drink plenty of water, and consume a low-sodium diet.

Bruising
For the first one or two days, bruising starts out bright red. It then turns purple or blue as the blood loses oxygen. After about five to 10 days, the bruise will turn a green or yellow shade, before turning light yellow or brown after about two weeks and finally fading.

Itching and Tingling
Any nerves that were damaged during surgery can cause temporary tingling, numbness, or itching, most commonly at the incision sites. It is important to resist the urge to rub the incision site during the healing period, as this can increase the risk of greater post-surgical scarring.
"I Could Not Be Happier with My Choice!"
I've had a great experience with Dr. Rumalla and his staff. They are quick and efficient. Wait times are minimal when I go in for my follow ups, and he still manages to be attentive and thorough in his interactions with you. He answers all my questions or concerns with ease and care, and made it a point to ensure I understood upfront what was realistic and best for my body shape/type. I had a breast reduction/lift 6 weeks ago and I could not be happier with my choice!
View On Google
Prior to my decision I researched and had consultations with various prestigious surgeons. Dr. Rumalla as his staff were the most approachable. Dr. Rumalla makes me feel comfortable by making sure he has answered all of my concerns and I never feel rushed. His staff is professional and seem to enjoy what they do. I wish I would have done this a long time ago! I have been extremely pleased with the care that I have received and I would recommend Dr. Rumalla.
View On Google
Why Stop at Surgery?
Revitalize Your Skin with Injectables
For mothers who are concerned about facial fine lines or wrinkles, we offer popular injectables such as BOTOX® Cosmetic and dermal fillers to rejuvenate your skin. These make excellent additions to a mommy makeover, or they work well as independent treatments while you decide which combination of procedures is right for you.
BOTOX
BOTOX Cosmetic is a treatment that temporarily reduces and softens the appearance of wrinkles, crow's feet, frown lines, and other signs of aging. Results can last up to three to four months before needing retreatment.
Dermal Fillers
If you have areas of lost volume such as creases or forehead lines, dermal fillers can give those areas a smoother, fuller appearance. Fillers last up to one year, with most patients opting for retreatment every six months.