Pregnancy and breastfeeding can take a toll on a woman's body, often resulting in sagging breasts, excess skin, and lost definition.
A mommy makeover treatment plan involves multiple cosmetic procedures that are performed in combination to restore your figure.
At Tarrant Plastic Surgery in Fort Worth, TX, Dr. Vishnu Rumalla helps mothers feel beautiful and confident with custom mommy makeovers.
Get Your Body and Confidence Back
Call our Fort Worth plastic surgeon today.
Having a baby can completely change your body, and many women find that they struggle with their body image post-pregnancy. Dr. Rumalla has helped women get their figures back to their pre-baby form or better since 2004. Call us today to schedule your free consultation to start your journey to the body you've dreamed of.
Dr. Rumalla Discusses the Mommy Makeover Procedure
"Tarrant Plastic Surgery is the absolute best!"
5-Star Reviews
All I can say is that Doctor Rumalla is a class act. He does excellent work and he shows such care for his patients. I had surgery and he made me so comfortable and relaxed, explained things to me. His bedside manner is top notch. I would recommend him to anyone that is in need of reconstruction surgery, it is not bad at all.
View on Google
Tarrant Plastic Surgery is the absolute best! I experienced such quality care and concern. All parts of the office including staff, nurses, and doctor create a kind environment, truly personalizing your experience, hearing your concerns and not only listening but responding with professional expertise coupled with compassion.
View on Google
Choosing Your Mommy Makeover Procedures
Contact Our Plastic Surgery Practice
to Schedule a Free Consultation
Dr. Vishnu Rumalla, an Arlington native, is a board-certified plastic surgeon who performs all procedures at either our AAAASF-certified surgical facility or fully accredited hospitals. We utilize state-of-the-art technology during every surgery, and we also work with a board-certified anesthesiologist to maximize the safety of all surgical procedures.
Contact us today to set up a free consultation with our skilled plastic surgeon and find out how we can rejuvenate your appearance and self-confidence. You can request a consultation through our online form or simply give our Fort Worth, TX, office a call at:
What Can a Mommy Makeover Treat?
---
For the Breasts
Patients may wish to correct:
Drooping of the breasts
Gain or loss of volume in the breasts
Widening of the nipple-areolar complex
Breast asymmetry
Candidates for this type of surgical plan may desire breast reduction, a breast lift, breast augmentation, or a combination of procedures.
---
For the Tummy
Patients may wish to correct:
Separation of the abdominal muscles
Stretched skin and stretch marks
Love handles
Drooping of the pubic region
Mommy makeover candidates often elect to undergo a tummy tuck with muscle repair and liposuction.
Worried About Cost?
Financing Options Are Available
Here at Tarrant Plastic Surgery in Fort Worth, we understand how life-changing a mommy makeover procedure can be, so we strive to make it affordable for all. In addition to offering discounts for combining treatments, we also work with a third-party financing company called CareCredit® to provide flexible payment options. CareCredit splits your total treatment cost into monthly payments using a timeline that works for you. Our staff is happy to help you get started with the process.
Popular Mommy Makeover Procedures
Tummy Tuck
If you have loose abdominal muscles and sagging skin on your stomach, tummy tuck surgery is the only option that can address these post-pregnancy issues. By making a discreet incision below the bikini line, our plastic surgeon can adjust and tighten the underlying abdominal muscles to flatten the stomach area. The skin can then be tightened to produce a more toned appearance.
Liposuction
Excess fat is most common in the stomach area after pregnancy, but it can also accumulate in the thighs, hips, and buttocks. If you are near or at your goal weight, but have unresponsive pockets of fat in problem areas, our Fort Worth surgeon can perform liposuction to remove fatty tissue and contour your figure. When combined with procedures such as breast surgery and a tummy tuck, liposuction can restore attractive definition.
Breast Augmentation
We use saline and silicone breast implants to effectively and predictably improve the size and shape of breasts that have lost volume after pregnancy and breastfeeding. Dr. Rumalla will help you choose the right breast implants at our practice serving Fort Worth, and he will tailor the breast augmentation surgical plan to meet your unique goals and anatomy.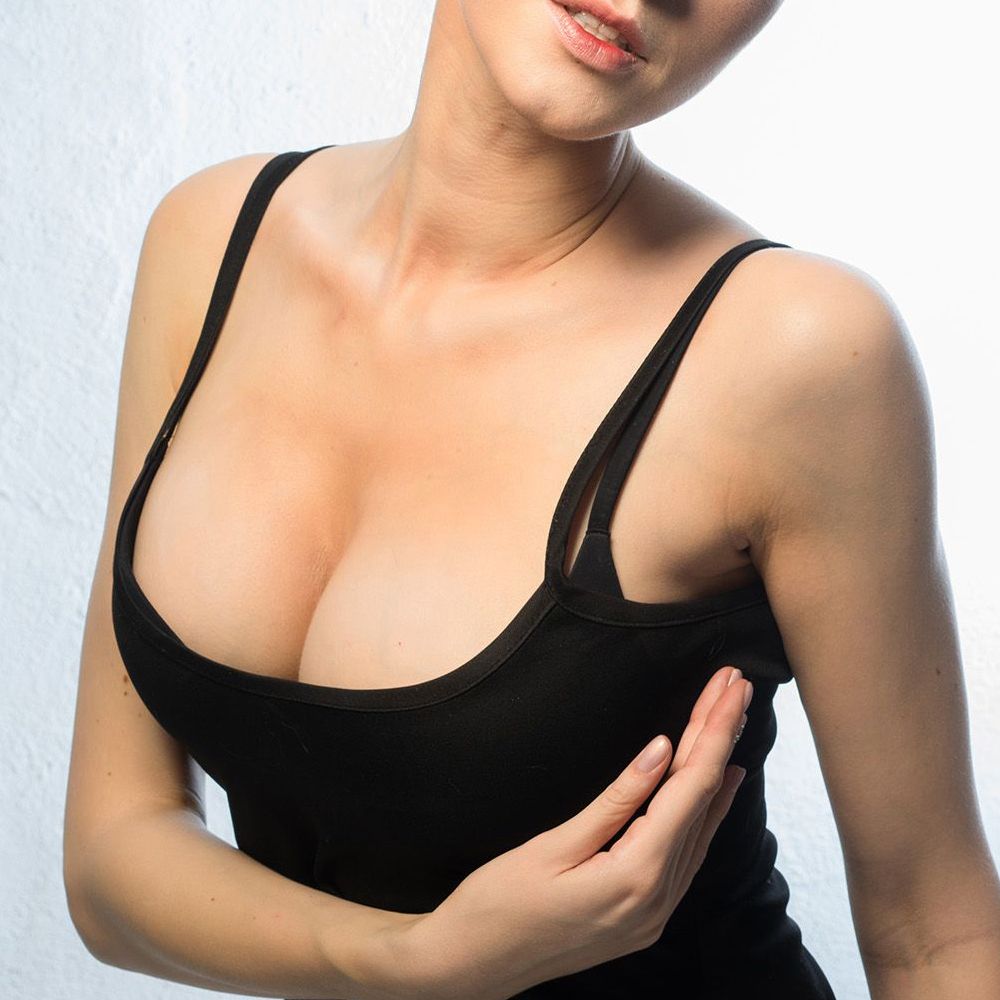 Breast Lift
Many patients notice that their breasts sag to some degree after having a child. Breast augmentation can provide some lift to the breasts, but many patients require breast lift surgery to tighten skin and address the position and size of the nipple-areolar complex. The result is an improved breast shape and perkier bustline.
​
Breast Reduction
If heavy or overly large breasts are making it difficult to engage in physical activity or affecting the balance of your figure, we can discuss breast reduction options with you. During this procedure, our Fort Worth surgeon can reduce the size of the breasts and lift them to a more youthful position.
Love the Body You're In
Request Your Free Consultation Today
Do you miss your pre-pregnancy body? Do you wish you were able to fit into your favorite dresses and swimsuits? Are you concerned about stubborn problem areas like your tummy or sagging breasts? Our plastic surgeon is ready to help you love the body you're in.
To get started, request a consultation through our online form. You can also call our offices serving Fort Worth, TX, at:
We look forward to serving you!
"I couldn't be happier with my decision!"
I absolutely love Dr. Rumalla and his team! I'm 8 weeks post-op and love my results!!! I've already purchased a few bikinis for the summer. I haven't worn one of those in over 20years! I opted to stay overnight in the hospital. After surgery, Dr. Rumalla checked on me, came back that night to walk me and ensure I was okay, and again the following day. I was not expecting this level of care from my surgeon; he really went above and beyond. Valerie, Stephanie, and Jamie assisted during my follow-up visits. They were all so sweet, answered all my questions, and helped with changing bandages before Dr. Rumalla checked on me. I did a lot of research before selecting a surgeon, and I couldn't be happier with my decision!!!
View on Google
I can't say enough great things about Dr Ramallah and his staff . His is amazing , I had a tummy tuck in March and I'm so happy with my results and so glad I went with him . I did a lot of research and went to a few other consultations but I still had him at the top of my list . He takes his time explaining everything and what to expect. The day of surgery he make me feel at ease , and came back to the hospital after a long day and personally walked me around and checking on me. If your looking for a surgeon that cares and has a heart on gold dr. Ramallah is the on . Thank you again and all your staff I would give u 10 stars if I could .
View on Google
The Mommy Makeover Treatment Process
See How We Perform Common Surgeries...
Breast Augmentation
"I can't say enough good things about Dr. Rumalla and his staff!"
Dr..Rumalla is an incredible person and an outstanding doctor. He treated me like family and I knew he was a man of honesty and compassion. I highly recommend him and feel grateful that our paths crossed. Thank you Dr. Rumalla to you and your wonderful staff.
View on Google
I can't say enough good things about Dr. Rumalla and his staff! If you are looking for a plastic surgeon that is empathetic, kind and highly skilled— look no further, Dr. Rumalla is the perfect fit. In addition, Dr. Rumalla's staff is always professional, courteous and punctual. I am so pleased with my overall experience and outcome, I've already recommended Dr. Rumalla to several friends and family members.
View on Google
Let's Build Your Custom Treatment Plan
Contact Us Today
You can regain your confidence and restore your body with a mommy makeover. Contact our practice serving Fort Worth, TX, today to schedule your free consultation with our board-certified surgeon. Whether you'd like to address your breasts, tummy, or more, we will take the time to create a plan that addresses your individual needs.
Contact us online or call us at:
When Can I Return to Normal Activities?
Because every patient's body heals at a different pace, the recovery window of when you can return to work looks a little different for everyone. Here are some general guidelines and estimates on when you can expect to return to daily activities:
Work
Depending on which procedures were included in your mommy makeover, you can expect to return to work as early as a few days after plastic surgery, but you may need two weeks or longer. Many patients are able to return to work the same week after undergoing breast augmentation, while a tummy tuck may require two weeks. We recommend taking as much time off as needed to give your body a chance to rest and recover.
Exercise
Many patients can return to regular exercising around six weeks after the procedure. Light walking can be beneficial in the first few weeks after plastic surgery to promote healthy blood circulation. Low impact exercise such as yoga may be acceptable three to four weeks after surgery. Anything more rigorous will have to be cleared by Dr. Rumalla at your post-op appointment around the six weeks or later mark.
"We appreciated the time he spent with us."
I recently had a Mommy makeover with Dr. Rumalla. I had a breast lift and tummy tuck. I also had a hernia in my belly button that needed to be fixed. At my consultation and many times after that he would remind me that he may not be able to save my actual belly button. Sure enough, my own belly button wasn't going to make it. Dr. Rumalla made me a new belly button and I couldn't be happier with the results. It looks a million times better than my birth belly button. My breasts are beautiful! I want to show them any time I can. I never thought I could be this happy with the results. I can finally look in the mirror and have the confidence I had been missing in my life for so long. From the moment my husband and myself stepped into Dr.Rumalla's office we knew he was the one. We appreciated the time he spent with us, his knowledge and listening to my husbands opinion and concerns.
View on Google
Discomfort
Discomfort is typically at its worst the first three days after treatment. By the fourth day, most of our patients notice the pain subsiding. To reduce discomfort, our practice recommends that patients take over-the-counter pain medication, rest, and avoid strenuous activity.
Swelling
Swelling typically peaks three to four days after surgery, and usually goes down to a reasonable level by two weeks after surgery. However, some residual swelling may last for three to six months. To reduce swelling, rest, avoid strenuous activity, drink plenty of water, and consume a low-sodium diet.
Bruising
For the first one or two days, bruising starts out bright red. It then turns purple or blue as the blood loses oxygen. After about five to 10 days, the bruise will turn a green or yellow shade, before turning light yellow or brown after about two weeks and finally fading.
Itching and Tingling
Any nerves that were damaged during surgery can cause temporary tingling, numbness, or itching, most commonly at the incision sites. It is important to resist the urge to rub the incision site during the healing period, as this can increase the risk of greater post-surgical scarring.
Why Stop at Surgery?
Revitalize Your Skin with Injectables
For mothers who are concerned about facial fine lines or wrinkles, we offer popular injectables such as BOTOX® Cosmetic and dermal fillers to rejuvenate your skin. These make excellent additions to a mommy makeover, or they work well as independent treatments while you decide which combination of procedures is right for you.
BOTOX
BOTOX Cosmetic is a treatment that temporarily reduces and softens the appearance of wrinkles, crow's feet, frown lines, and other signs of aging. Results can last up to three to four months before needing retreatment.
Dermal Fillers
If you have areas of lost volume such as creases or forehead lines, dermal fillers can give those areas a smoother, fuller appearance. Fillers last up to one year, with most patients opting for retreatment every six months.
"If I could give more gold stars, I would!"
As someone who has had a number of various surgeries in life, Dr. Rumalla and his team by far exceeded my expectations. After my initial appointment, I knew I was in the best care possible. He has the friendliest demeanor that guided me all the way from start to finish. He made sure I was well informed, comfortable with my choices and the surgery results were to my (and his) satisfaction. He and his team went above and beyond to ensure that I was healing properly and make me feel like I was their highest priority. If I could give more gold stars, I would!
View On Google
I was originally discouraged with some results I experienced. However, Dr. Rumalla has been there for me throughout this process and has addressed any issues and concerns I had along the way. He has provided explanations and details that really explained my personal scenario. I have seen his demeanor as a doctor and a person and I am pleased. My husband and I both feel confident under his care.
View On Google
Frequently Asked Questions
If you have booked your consultation with Dr. Tarrant and are waiting to speak to him, we know you are probably very excited to start exploring this treatment and have many questions you would like to ask. An FAQ is no substitute for a face-to-face consultation with a plastic surgeon, but in the meantime, we have provided answers to a few of the most commonly asked questions about mommy makeovers to help give you a frame of reference:
Will insurance cover a mommy makeover?
No. Because a mommy makeover is elective, it is not covered by insurance.
How much does it cost?
Because a mommy makeover is completely customized to your unique cosmetic goals, the cost of treatment will vary with each patient. During your initial consultation, your surgeon will develop your custom surgical plan and we can then discuss costs and financing options.
How do I maintain the results?
There are several things you can do to maintain the results of your mommy makeover. Lead a healthy lifestyle by eating a healthy and balanced diet and exercising regularly. If you use any type of tobacco products, breaking the habit can go a long way toward helping you maintain your results. Proper hydration is also very important to stay fit and healthy. Finally, protect yourself against the sun by using a sunblock outdoors. This will help scars remain minimally noticeable and keep your skin looking healthy.